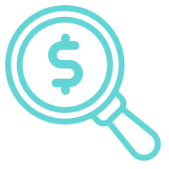 Every day New York State returns $1.5 million to those who file claims with the Office of the New York State Comptroller.
Banks, insurance companies, corporations, and the courts are required by law to report dormant or inactive accounts to the State Comptroller's Office. Companies and organizations must attempt to notify you by mail and publish the information in newspapers if you have money in these accounts. Despite these efforts, billions of dollars remain unclaimed and are turned over to the State Comptroller's Office.
There is a total of $955,603,433 in unclaimed funds in Kings County – is any yours?
Types of Unclaimed Funds Accounts
– Bank Accounts – savings, checking, and/or certificate of deposit (CDs)
– Court Funds – settlements
– Dividends – corporate profits to shareholders
– Estate Proceeds – wills and trusts
– Insurance Benefits and Policies
– Stocks, Bonds, and Mutual Funds – investment funds
– Telephone, Utility, and Security Deposits
Search for Lost Money
Visit www.osc.state.ny.us/unclaimed-funds to begin your search. Enter your last and first name or organization name. If you find a match, select the Name or Address for more information about the item you wish to claim. You can submit a claim online or mail-in a claim form. For more information about the process and available resources, click here.
AVOID UNCLAIMED MONEY SCAMS!
Beware of people who pretend to be the government and offer to send you unclaimed money in exchange for a fee or the exchange of confidential personal information. The State Comptroller's Office never charges a fee to return unclaimed funds. This practice is called phishing – a criminal activity using various techniques to trick you into providing personal or financial information through an email request or through a link to a fraudulent Web site. For more information on phishing, please visit the New York Department of State, Division of Consumer Protection.